Noise mitigation is not a cut and dry subject. There are many gray areas that are left to define.
With that being said, construction companies can and do get sued for many things concerning noise, blocked views, and broken promises.
Disagreements between tenants and construction companies are a common occurrence with no change in sight.
Outdoor sound walls are a solution that provides meaningful benefits for on-site construction firms that want to comply with noise ordinances, work outside of daytime hours, or feel obligated to take care of the people they work near.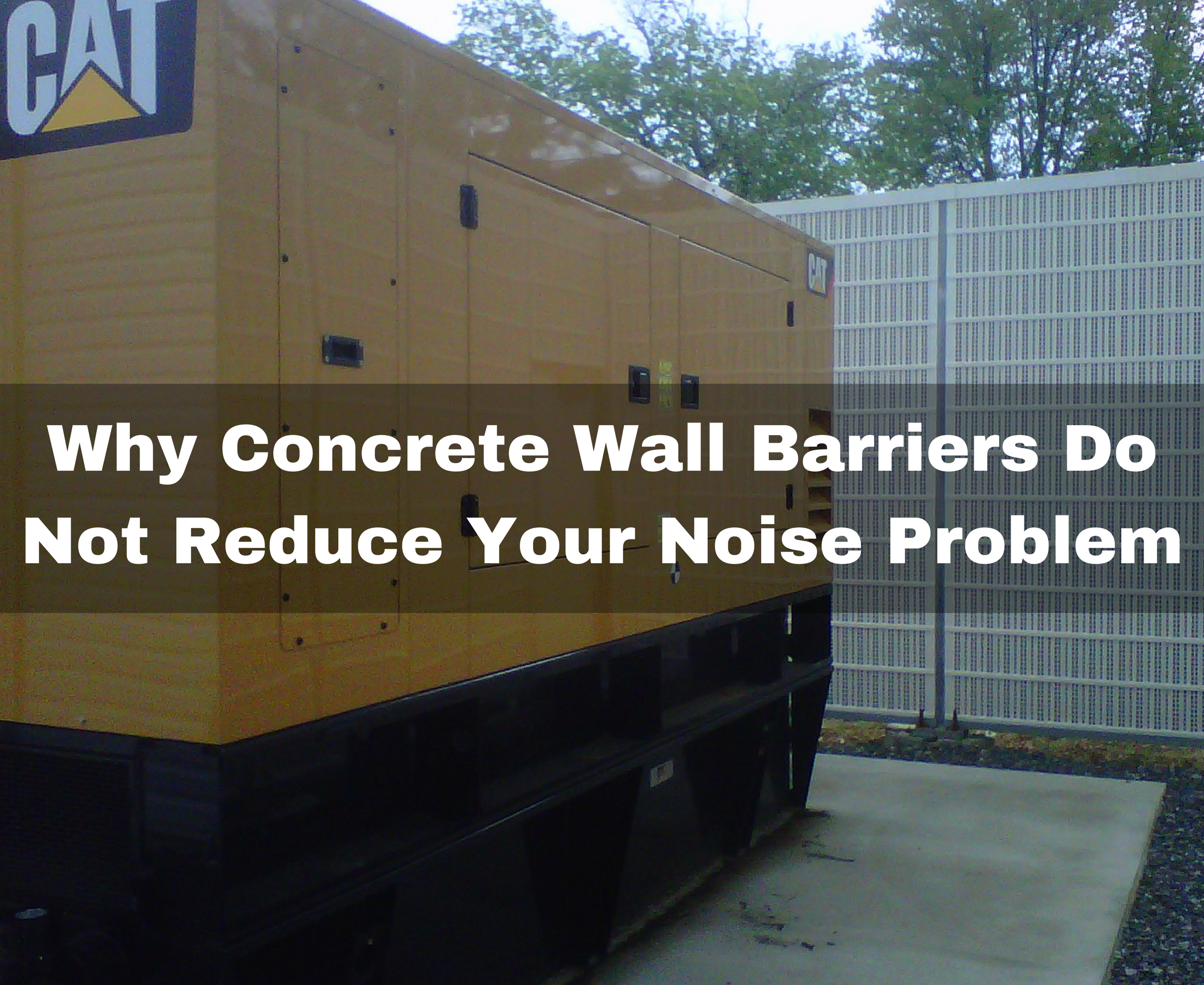 Concrete Barriers Are Not As Effective As Absorptive Sound Walls
New noise-reducing technologies over the past 15 or 20 years have made traditional reflective concrete sound walls obsolete.
Concrete walls served a legit purpose until science and technology proved that the noise was merely reflected back into other areas. Worse still, sounds were sometimes redirected and amplified in new directions, creating waves of new unhappy neighbors.
During this same period, studies found that people were suffering ill effects from noise pollution; the very noise that concrete walls were supposed to help reduce.
The advent of barriers that actually absorbed sound transformed the effectiveness of sound barriers and eliminated the unpredictable and troublesome of redirected noise, absorptive sound walls are designed to diminish the sound wave as it travels into the wall so that it eliminates the sound instead of reflecting it out on another angle.
The better designs of absorptive barriers are weatherproof and will not rot or rust over time.
Outdoor Sound Barrier Walls Get Rid of Construction Noise
By opting to enclose a construction area with an absorptive noise barrier like those created by Sound Fighter Systems, a contractor can head off any problems with noise before they start.
Keeping the sounds down is easy with noise barrier solutions that are flexible, mobile, and lightweight.
The wall systems are easily installed, adaptable, and can be up and working within a day or so. The best way to avoid the problem is to eliminate it before it starts.
A construction noise barrier is worth the investment because once one project is finished, the wall is easy to dismantle and move to the next construction zone.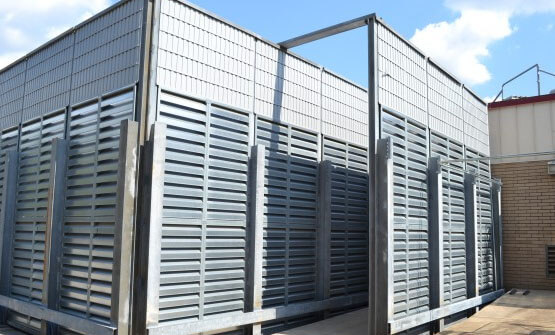 Noise Mitigation Benefits For The Construction Company
Compliance with local and federal noise ordinances
Happiness of nearby residents
No worry of noise pollution causing harmful side effects
Reduced litigation related to noise compliance
Happier tenants
Improved community perception
Protection for workers from noise
Neater area
Sound Fighter Systems understands the importance of protecting yourself, your personnel, and the surrounding community.
We know that you want to do right by the community and keep people happy so that you will continue to get local business and good references.
Our goal is to create a noise system that eliminates a long list of headaches for our customers.