Loud sounds are commonplace in plants, warehouses, traffic hubs, and manufacturing businesses.
While workers know the loudness is standard in any of these areas, they may not realize how dangerous the equipment is to their hearing and health.
The Occupational Safety and Health Administration sets forth guidelines to restrict the exposure workers have to sounds and noise that reaches a particular level.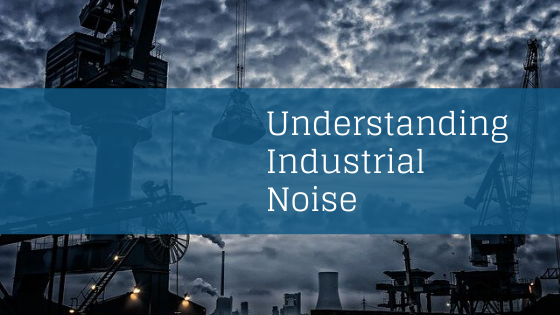 What Is Industrial Noise
Workers in factories and machine shops across the globe are exposed to many kinds of noise and frequencies. Constant, repetitious, or excessive sound above 85 decibels can damage a worker's ears.
Permanent damage happens when exposure to these sounds is not limited by:
In many cases, personal protection like earplugs is not enough to stop the damage.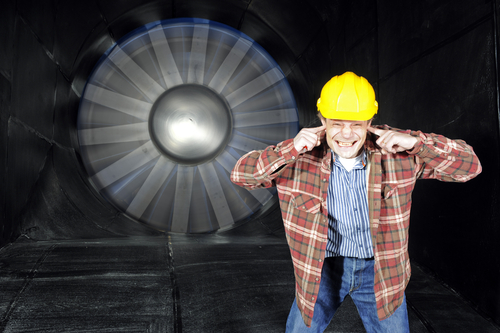 Common Offenders of Excessive Industrial Noise
Industrial noise is the sound that comes from:
Vents
Blowers
Steam Valves
Exhaust Fans
Air Compressors
Power Tools
Equipment with fans is a big offender because the blades cause various frequency changes. The higher pitches can pierce earplugs and cause irreparable hearing damage.
Wood shops are another source of unwanted noise for work crews. These shops use lathes, drills, saws, and sanders that combine to create a lot of excessive noise.
Exposure to this equipment for over eight hours a day is enough to cause permanent damage even if the levels stay below the recommended range.
Does a Concrete Sound Barriers Work?
While concrete sound walls was once thought to be the best way to block sound, science has proved the noise can reverberate above these types of barriers. The bad part is that many concrete walls have gaps for doors and walls that allow loud sounds to escape.
Even if the enclosure is much higher than the equipment, the sound waves will bounce back and forth across the walls until it finds an opening.
If there is not a ceiling to block in sound, then the walls carry the noise up and over the enclosure letting it reach unwanted areas.
Sound Barriers Can Help Businesses Regulate Noise
A more effective solution for getting rid of sound waves is an acoustic enclosure. These mobile structures are commonly seen along the sides of the highway to protect residential areas from the excessive sound of traffic.
Although these enclosures are exceptional for helping get rid of outdoor noise, the same applications can work wonders inside of industrial businesses.
Companies using heavy machinery and noisy equipment can protect employees with an acoustic sound barrier wall.
These walls use sound enclosure panels with acoustic dampening materials. The walls take in the sound wave and move it along a series of turns taking out the energy and causing the wave to lose effectiveness.
When the sound exits the back of the panels, the noise is essentially gone or much less than when it entered.
Three Ways to Minimize Noise:
Enclose The Source
Protect The Receiver
Mitigate Sound Along The Path It Travels
Other Advantages of Sound Walls
An outdoor sound wall is appealing because there are several color and pattern options business owners can choose.
Acoustic barrier walls will not rust or rot away. They can last for decades and use recycled content.
The best thing is that these walls are easy to disassemble and reconstruct for another project. This mobility is especially helpful for workplaces where construction moves from one point to another as the job continues.
Why Sound Enclosure Panels Work
A sound wall is much more effective than a concrete noise barrier because it eliminates the sound instead of redirecting it in another area or direction.
Using a concrete barriers inside a business may help one group of people while causing more problems for people outside the business.
An acoustic sound wall uses up the energy of the sound wave where concrete can only reflect it.
Acoustic barriers provide advantages with usage on doors, windows, and ventilation openings that incorporate insulation and sound dampening materials.
These items are specifically made to decrease the noise that gets past sound wall openings. For this reason, acoustic barriers offer a better solution for mitigating noise from industrial equipment.
Who Benefits From Acoustic Barriers
Not only do employees in the direct path of the loud noise benefit from acoustic barriers, but so do people in the rest of the plant.
These walls kill the sound instead of bouncing the noise around the building. Plus, acoustic walls will never amplify the sound because we design the walls to absorb and redirect the noise until the sound wave lessens in intensity and frequency.
To find out more about industrial noise abatement and how acoustic sound walls can help your business, give our Sound Wall team a call.
Our team can explain the science behind reducing the sound waves, how the acoustic walls work, and how long it takes to place or move the acoustic system.