We all get stuck in bumper to bumper traffic whether it is to commute to work, head out for vacation, or to go to popular events. When you are sitting in traffic, you probably think about the sights and sounds around you.
This article focuses on the following: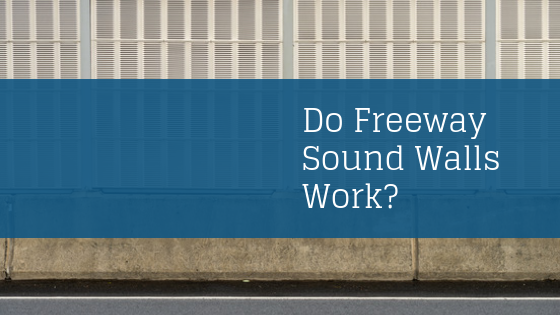 If you travel long distances or are frequently on the highway, you may also notice one or several types of noise abatement solutions in the form of large walls aligning the roadway.
Have you ever considered why there are different types of sound walls and if they even work?
How Highway Noise Barriers Work
Believe it or not, highway noise barriers and sound walls are the subject of many federal, state, and local studies and discussions.
Traditionally, these blockades use metal, brick, concrete or wood to minimize the loud noises generated by highway traffic.
These highway sound barrier walls are important to keep offensive freeway sounds from penetrating local neighborhoods and business districts. Studies show the first attempts at blocking the sound creates a couple of problems.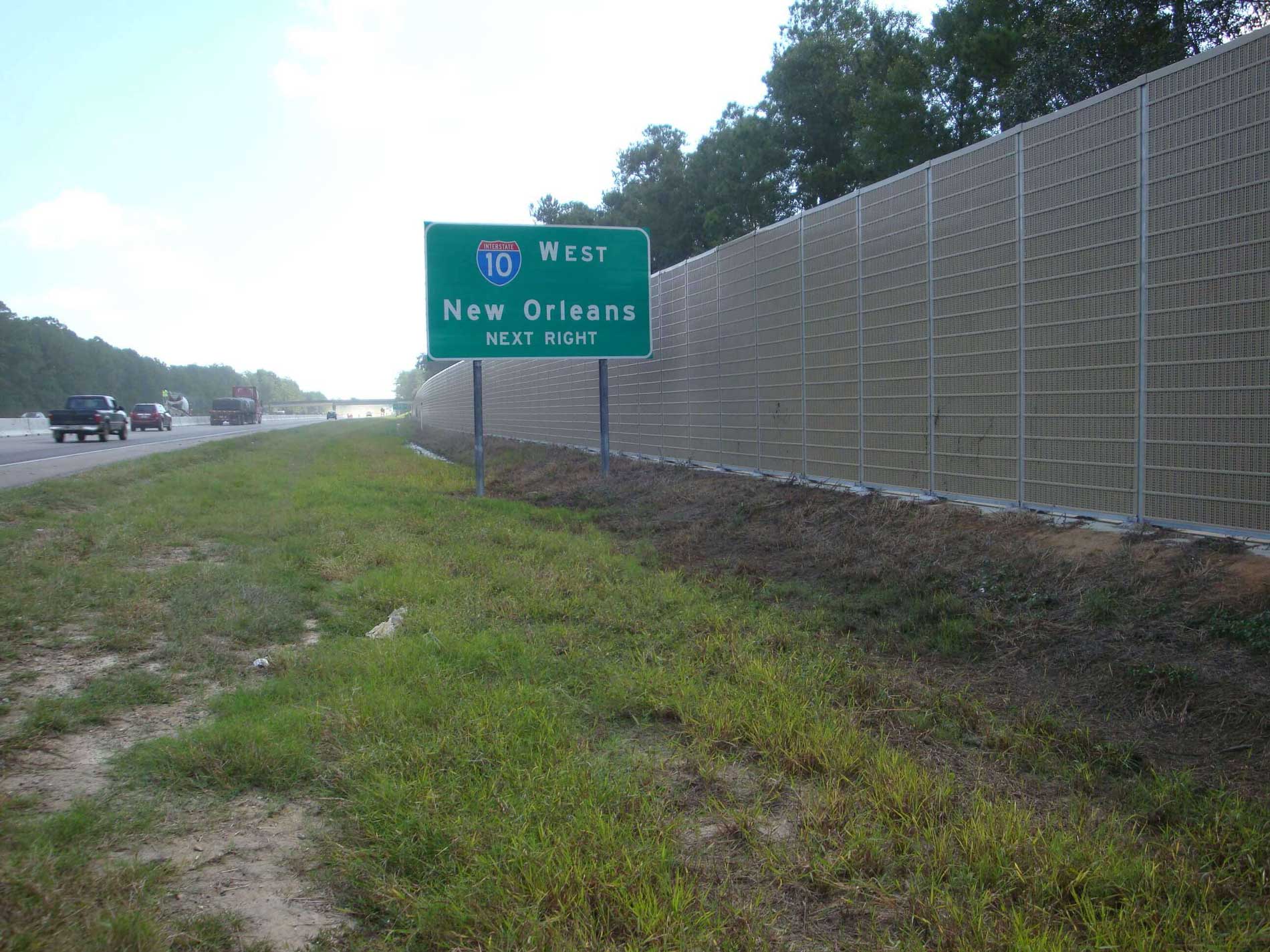 First, the materials used did not sufficiently lower the sound levels in the targeted areas. Highway walls that are not sufficiently tall allow the sound to go over the top of the barrier.
Second, using sound-reflective concrete walls on both sides of the highway often causes the noise to reverberate or bounce back and forth across the Interstate. The noise levels can increase or become higher in frequency when this reflection effect happens.
This is why outdoor noise control is important with residential and commercial businesses being located so close to heavy traffic areas.
Disadvantages of Concrete Highway Barriers
Newer research proves concrete sound barrier walls are some of the worst offenders for creating unwanted and unpredictable reflected noise issues.
The sound waves hit the wall and the reflective surface of the concrete causes the sound wave to go in the opposite direction.
Excessive Noise Contributes to Numerous Health Problems
Circulatory issues like high blood pressure, heart attack, and stroke
Nervous system problems including irritability, mood swings, depression, and anxiety
Lack of sleep or trouble getting restful slumber
Immune suppression, problems healing, and chronic health issues
Sound wall construction with acoustic panels help reduce high and low-frequency noise levels that contribute to these health problems. Advancements in noise testing and sound dampening materials offer a tremendous advantage for local municipalities and government entities.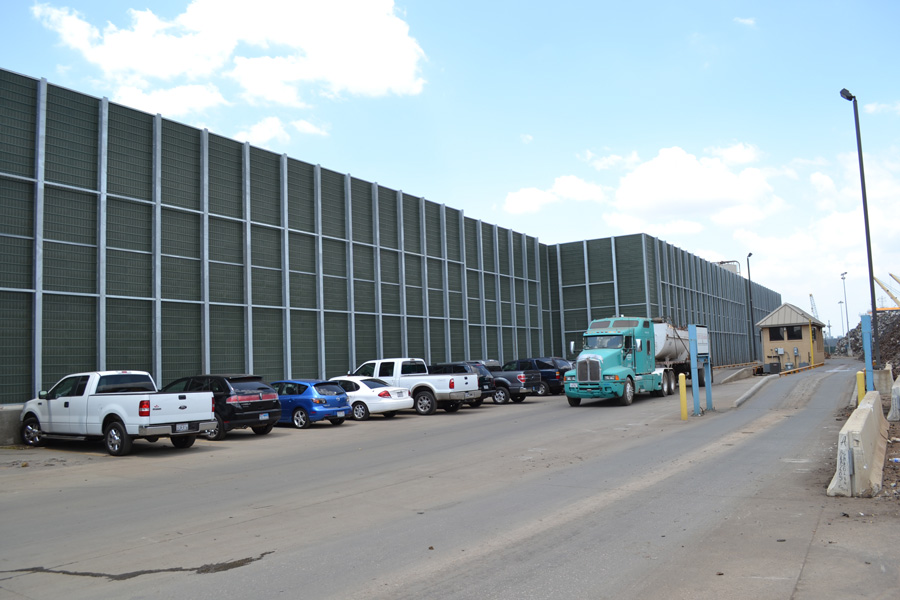 Instead of attempting to block the sound or bounce it to a less populated area, noise dampening materials like mineral wool between layers of perforated fiberglass diffuse and absorb much of the unwanted sound.
Such sound-absorptive panels "kill" the noise by making the sound wave use up its energy as it passes through strategic openings in the wall.
Benefits of Highway Noise Control
Fewer headaches and problems hearing
Better rest
Improvement in work production
Better attendance because of a reduction in lack of sleep or noise related health issues
Additional Benefits To Highway Sound Barriers
Absorptive panels are pre-engineered and easily customized for each site and application. Walls designed with the best materials have protective UV coating and will not rust, rot, or deteriorate in extreme temperatures.
Since these walls use lightweight materials, they work extremely well for areas with weight restrictions.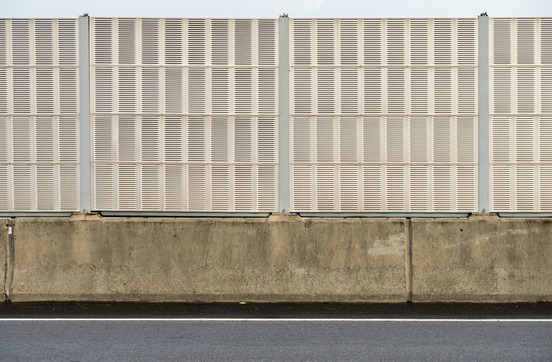 Conversely, concrete noise barriers are dense, hard to recycle, and not mobile. Studies show a sound wall are more effective sound-reflective sound barriers.
Such innovations ensure freeway sound walls reduce sound levels and provide a cost-effective solution to highway noise pollution.
Sources:
https://www.fhwa.dot.gov/Environment/noise/noise_barriers/design_construction/design/design05.cfm
https://www.soundfighter.com/products/retrosorb/
https://undark.org/article/highway-noise-barrier-science/